Montréal and Vélo Québec have a shared history, and their important anniversaries always lead to major events. In February of this year, which marks the city's 375th anniversary, Vélo Québec will present the Winter Cycling Congress. The scope of this event reflects that of the World Cycling Conference, presented here in 1992, when Montréal was celebrating its 350th.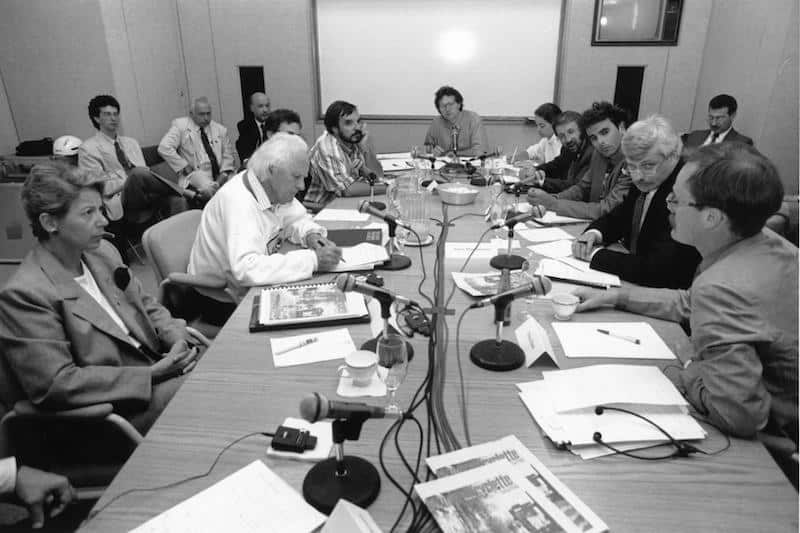 The idea for this conference developed in the late eighties, when Vélo Québec was already very present in international cycling community. It involved the major challenge of hosting the world's two largest conferences, Pro Bike (U.S.) and Velo-city (Europe), in Montréal.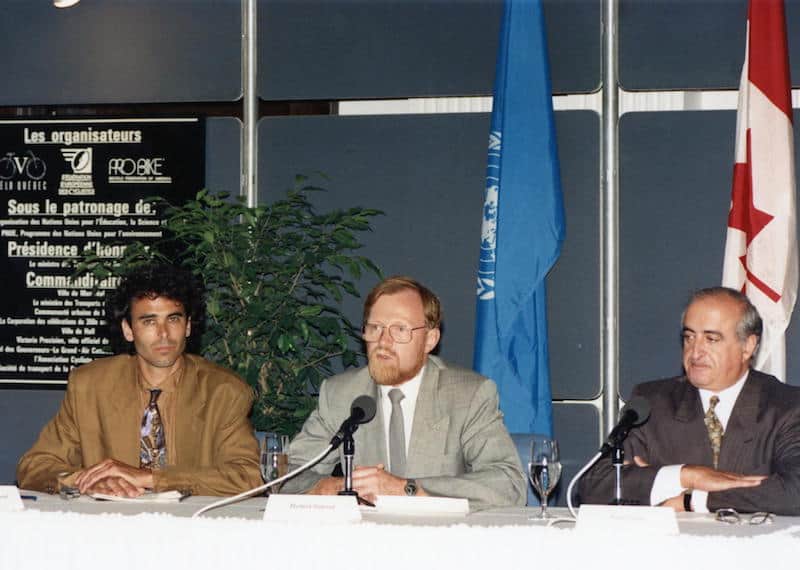 Under the honourary chairmanship of Transport Minister Sam Elkas, the event brought together, from September 13 to 17, 1992, some 700 participants from 30 different countries. The first day, Vélo Québec published The bicycle: global perspectives, a 600-page bilingual document containing articles by some 70 authors from about 20 countries, who painted a picture of biking throughout the world, based on such themes as planning and implementation, safety, strategies and policies, and recreation and tourism.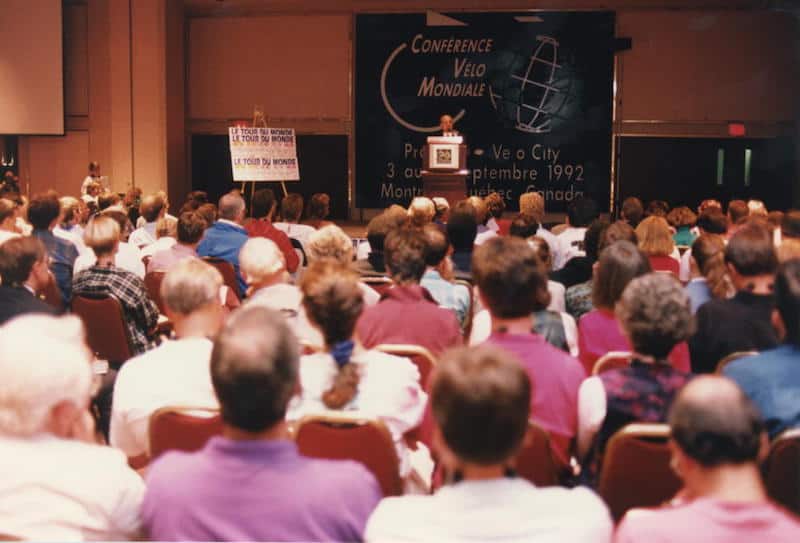 Vélo Québec also took the opportunity to present the vision of a bicycle-friendly Québec in the year 2000, including the integration of different linear parks like the P'tit Train du Nord and Estriade into one network, which three years later would become the Route verte.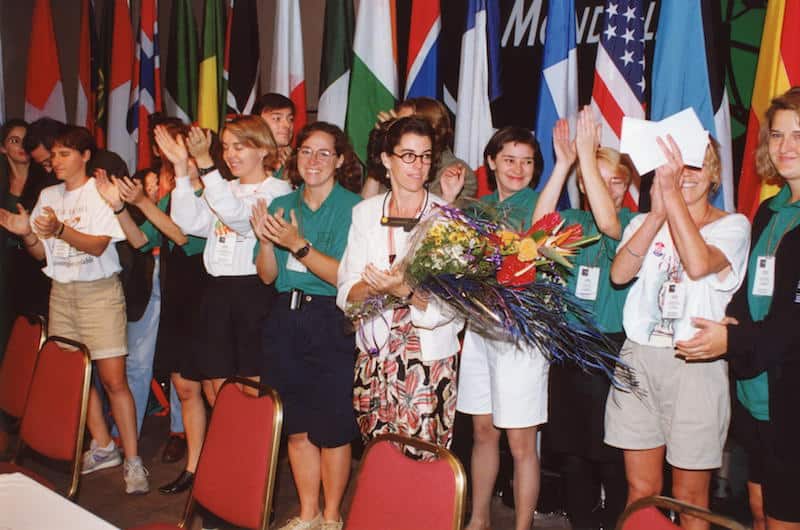 The results of the conference measured up to the ambitiousness of this project. The plurality of attendees gave the event a truly international flavour, while the quality of exchanges promoted the organization and professionalism of the cycling movement, in addition to building Vélo Québec's credibility as an effective intermediary.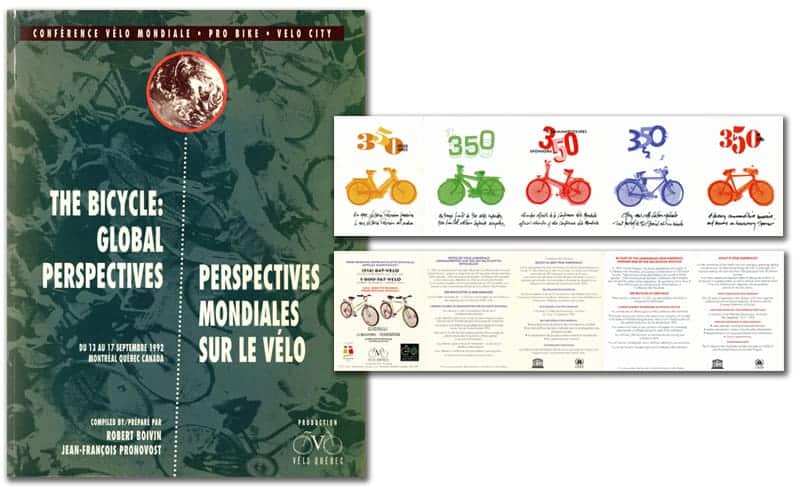 While bike sharing is now a reality in many cities worldwide, it should be noted that this 1992 conference laid the groundwork for Montréal's BIXI bike-sharing program. In fact, for the occasion, conference sponsor Victoria Precision made 350 bikes available to participants, allowing them to cycle about freely, mainly along a temporary bike path that started at the site of the event, the Radisson Gouverneur Hotel (now Delta Montréal), and followed St. Antoine Street toward Old Montréal and Île Notre-Dame.