Over the decades, Vélo Québec has been a participant and witness in the amazing evolution of winter biking. While today in Montréal,10% of cyclists ride year-round and happenings like Vélo sous zéro are generating enthusiasm, the fact remains that the subject of winter biking has captivated cyclists, as well as their detractors, for quite some time. In March 1978, when biking was limited to delivery boys on tricycles and a handful of two-wheel diehards, the issue of Cyclo-nouvelles – which would become Vélo Mag – was entitled "Getting through winter", encouraging us to "learn how to make the most of Québec's wonderful climate" and providing tips on clothing and mechanics.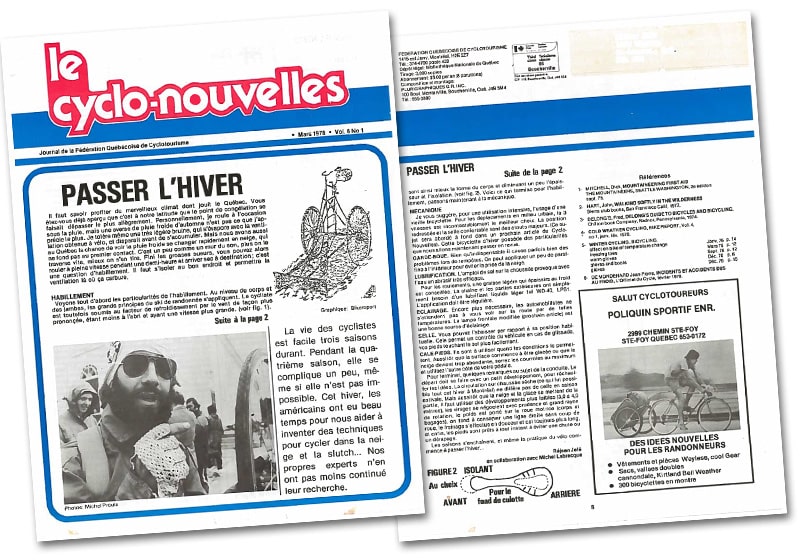 A look back at Montréal's recent history brings to light several notable initiatives in the evolution of winter biking, some more successful than others. In 2006, the City extended the bike path season by one month, pushing back the opening date from April 15 to April 1 and the closing date from November 1 to November 15. In 2007, the City also presented its Transportation Plan, which was adopted in 2008, when it announced the implementation of a White Network. The latter was to comprise 63 km of bicycle paths maintained for winter cycling, a goal that, in 2012-2013, had still not been achieved. In 2008, cyclist and photographer, François Démontagne, launched the Facebook page Vélo d'hiver Montréal, which would become a major forum in 2013 for debates and discussions. In the same year, Vélo Québec presented the City of Montréal with a Catalogue d'idées et de bonnes pratiques pour faciliter l'usage du vélo quatre saisons, while in Finland, the Winter Cycling Congress and Winter Cycling Federation were launched at the instigation of Timo Perälä.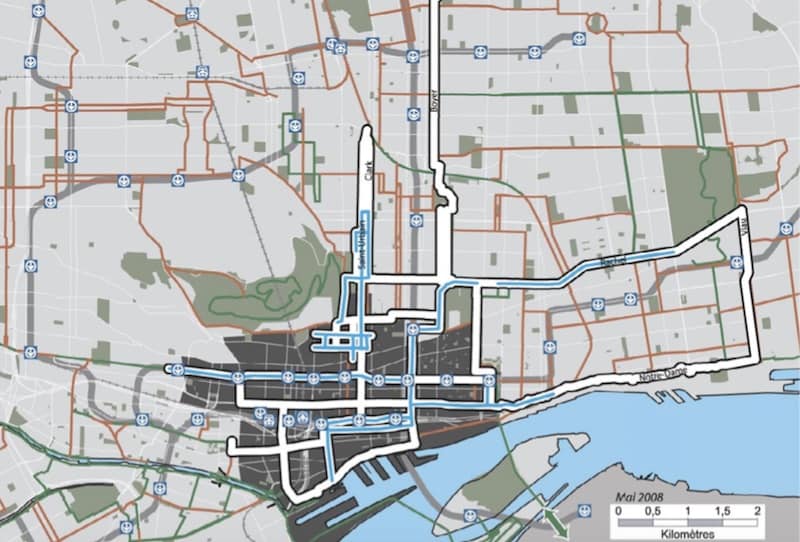 In February 2014, it became clear how popular winter biking had become in Montréal when Vélo Québec, in partnership with ENvironnement JEUnesse, presented the 15-km happening Vélo sous zéro, a sort of mini version of the Tour de l'Île. The 500 places offered free of charge were snapped up in less than a week and, during the event, the participants' enthusiasm and smiles left no doubt as to how much they enjoyed the experience. Vélo sous zéro would be presented again in 2015 and 2016, albeit in absolutely freezing weather. In 2017, as part of the festivities surrounding the 375th anniversary of Montréal and the 50th anniversary of Vélo Québec, this joyful gathering was presented in the evening under the name Snow Moon by Bike, capping off the 5th edition of the Winter Cycling Federation's Congress in style. This sold-out event was an overwhelming success among the some 400 participants from 9 countries, 11 American states and 8 Canadian provinces.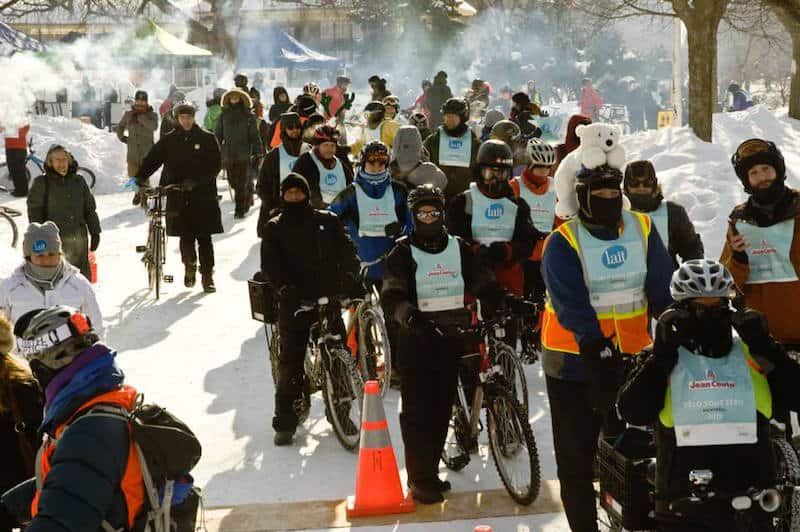 While winter urban biking has become increasingly popular over the past few years, fatbiking has experienced a huge boom in mountain bike and ski centers! In 2014, 12 centers offered about 60 km of trails; in 2017, no fewer than 64 centers offered about 950 km of trails! Thanks to a lot of creativity, a strong media presence, events like the Le Grand Fat Tour, the first Championnats québécois, as well as the constant improvement and professionalization of the offering, the fatbike, which targeted mainly seasoned, inveterate cyclists, managed, in four years, to actually win over families and children. The magazine Vélo Mag featured an extensive article on fatbiking in its winter 2016 edition. Vélo Québec also offers fatbike enthusiasts a directory of trails – listed according to degree of difficulty – and rental shops.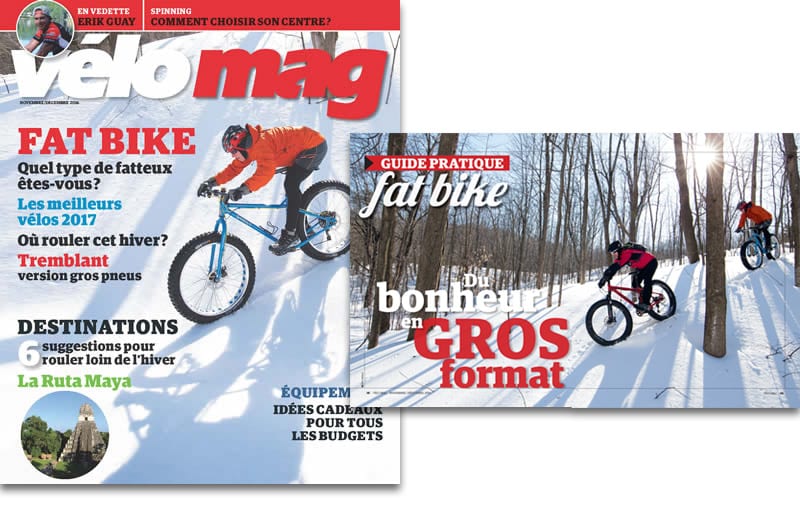 The Société des établissements de plein air du Québec (Sépaq) followed suit in 2017 by offering fatbike trails and rentals in four of its parks, in addition to holding individual events in four others. This project was presented during the Winter Cycling Congress, which, for the first time, offered workshops on the development of the fatbike.

What does the future hold for winter biking? The City of Montréal would like to keep the cycling network open and maintained, with the valuable cooperation of the boroughs, while BIXI is looking at the possibility of operating 12 months a year. As for cyclists' dream of the Jacques-Cartier Bridge becoming accessible to bicycles year-round, this winter, the Société des Ponts Jacques Cartier et Champlain Incorporée (PJCCI) will be conducting a series of tests, thereby raising the hopes of two-wheel enthusiasts everywhere.