In the mid-80s, in order to get people back on their bikes and demonstrate the popularity of biking to various government authorities, Vélo Québec was playing with the idea of organizing a major cycling event modelled after New York's Five Boro Bike Tour, launched in 1977.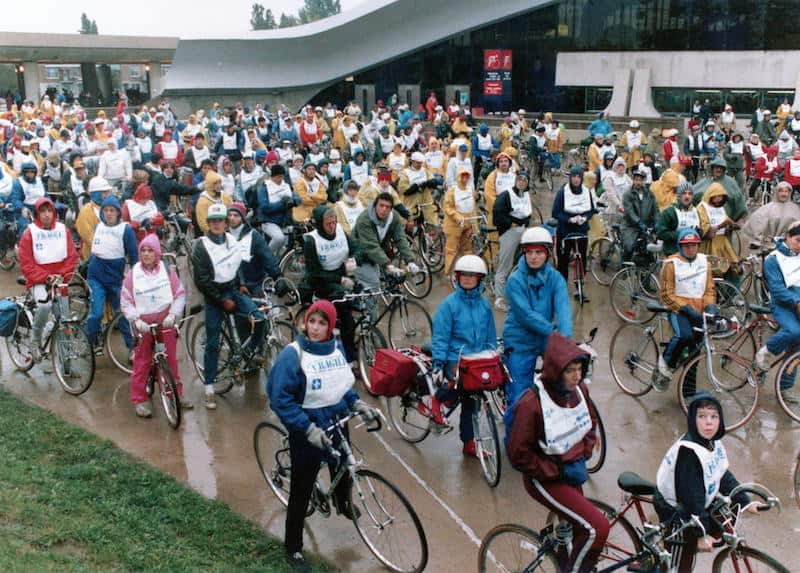 In late August 1985, when Transport Minister Guy Tardif asked Vélo Québec to organize an event to inaugurate the new bike paths in East Montréal, the idea became a reality. But with summer coming to a close and so much work to be done, time was running out.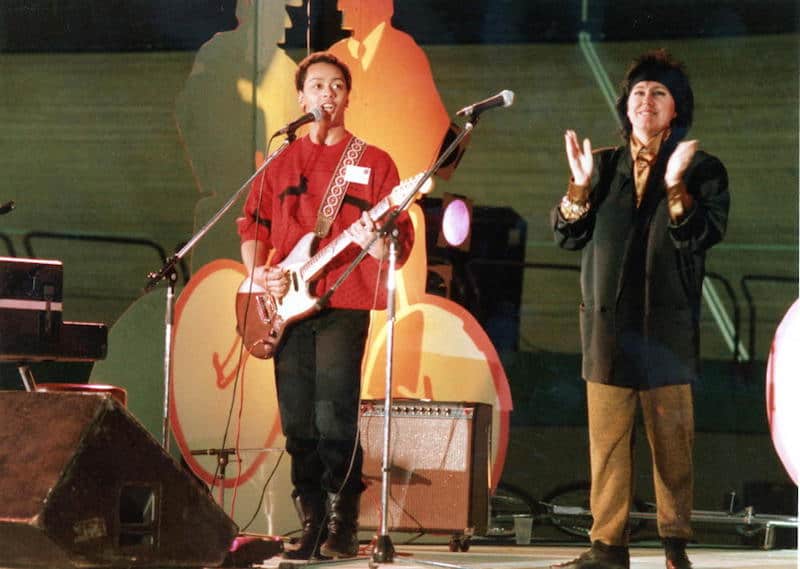 The first edition of the Tour de l'Île de Montréal finally took place on October 13, 1985, in the pouring rain and a temperature of 8 degrees. Of the 7,000 participants registered, only 3,500 actually showed up at the start site – some using grocery bags as shoe covers – and pedalled the 60-km route to the Olympic Park, where they were greeted by Normand Brathwaite and Johanne Blouin, who were performing at the Vélodrome. Since all the organization's cell phones were already dead by 7:30 a.m., the day unfolded without technical communications. A difficult beginning… and things would not get much easier.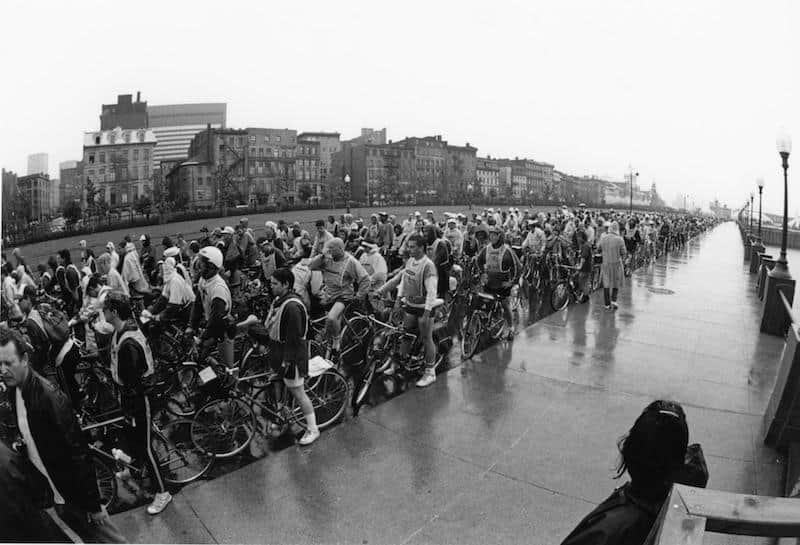 June 8, 1986 marked the second edition. For Vélo Québec, it was a make or break situation. With no government support and few sponsors, the organization was technically bankrupt and not expected to meet its target of 15,000 participants. Once again, on the morning of the event in a muddy Old Montréal, it was raining cats and dogs! Luckily, the temperature was warm, the sky cleared around 11 a.m. and the targeted number of participants showed up.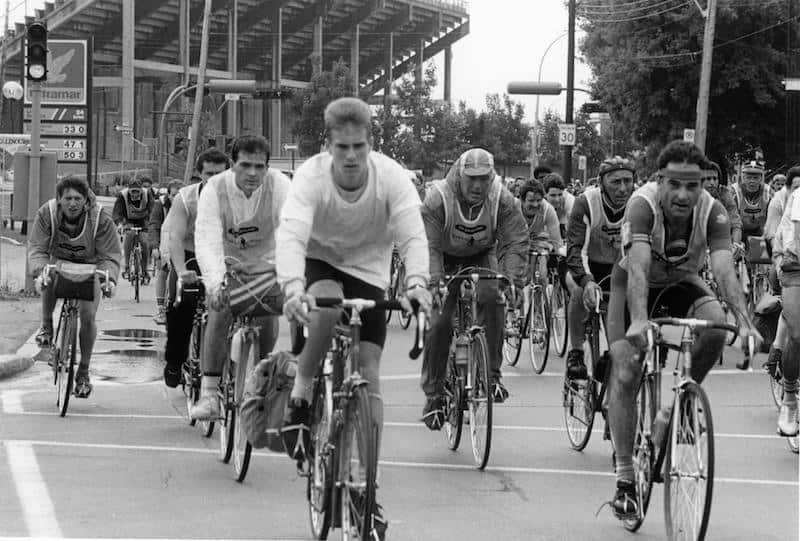 With the 1987 edition – when the sun finally shone all day long –, the Tour de l'Île came into its own, attracting 26,000 participants. It continued to gain popularity and quickly became an early June classic, recording a total of 45,000 participants six years in row, from 1992 to 1997. From 1992 – the year of Montréal's 350th anniversary – until 2004, Vélo Québec presented the Tour des Enfants, a cycling experience aimed at 6- to 12-year-olds and held one week before the Tour de l'Île. Today, children and teenagers are an integral part of the TDÎ, which now includes shorter, more accessible distances, as well as its nocturnal twin, the colourful Tour la Nuit.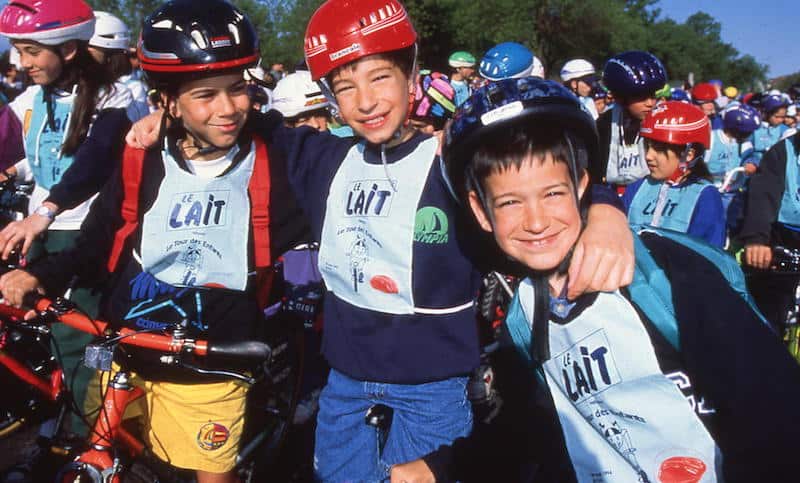 In 1999, the Tour de l'Île became the flagship event of the Montréal Bike Fest – a full week of cycling activities – which, in 2014, was renamed the Go Bike Montréal Festival. The 2017 edition will take place from May 28 to June 4, another great opportunity to get together and bike through a car-free city – which is quite rare these days.