Each year, Vélo Mag magazine publishes its popular Buyer's Guide (road bike edition in March and mountain and urban bike edition in April), which identifies over 2600 models and helps you find the bike of your dreams. This spring classic has come a long way since its inception.

In 1973, Vélo Québec (then known as the Fédération québécoise de cyclotourisme) started publishing the newsletter Cyclo-nouvelles, at a rate of 8 issues per year.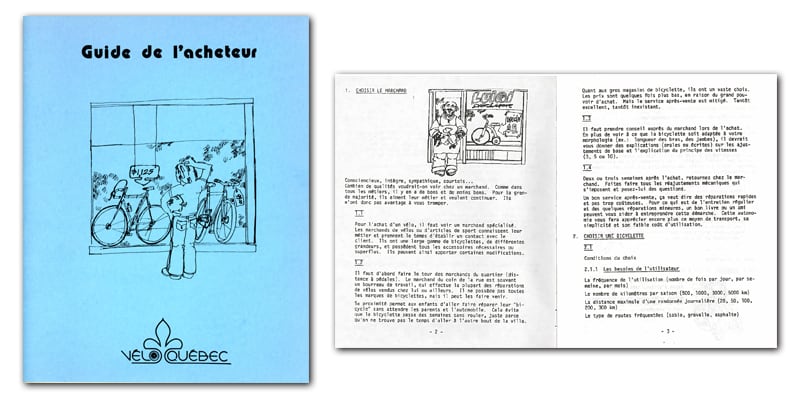 In the fall of 1977, Vélo Québec also published the first edition of the Buyer's Guide, designed to make people aware of the quality criteria for a good bicycle. Despite its title, it was not the Buyer's Guide we know today, but rather an information tool focusing on choice of merchant, choice of bicycle, choice of accessories and bikepacking equipment, as well as on anti-theft measures.
In the wake of 1973-1974 oil crisis, North America went through a veritable bike boom. For the first time, bicycle sales exceeded car sales and adults were getting back into biking, although not really knowing what kind of bicycle to buy. The quality of bikes available in Québec at the time left much to be desired: people rode on $80 10-speeds, freewheels used 14-24 gear ratios with two 48- to 52-tooth chainrings… imagine the effort required to bike uphill! And the seats were as hard as a rock.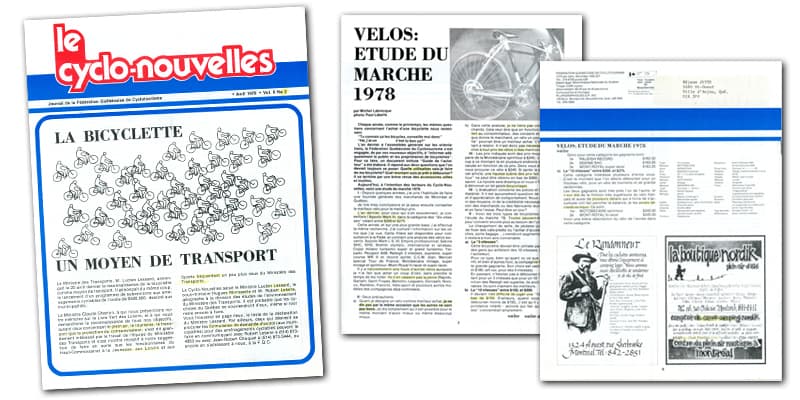 This was the context of the market study by Michel Labrecque that appeared in the April 1978 edition of Cyclo-nouvelles. It comprised only 1 1/3 pages and proposed three bike categories: 3-speeds and 10-speeds between $150 and $200, as well as 10-speeds ranging from $200 to $275. The bikes given priority were respectively Raleigh, Raleigh Record and Motobecane Sprintour. The study had quite an impact, forcing manufacturers, importers and bicycle specialists to start offering better products in the early 1980s.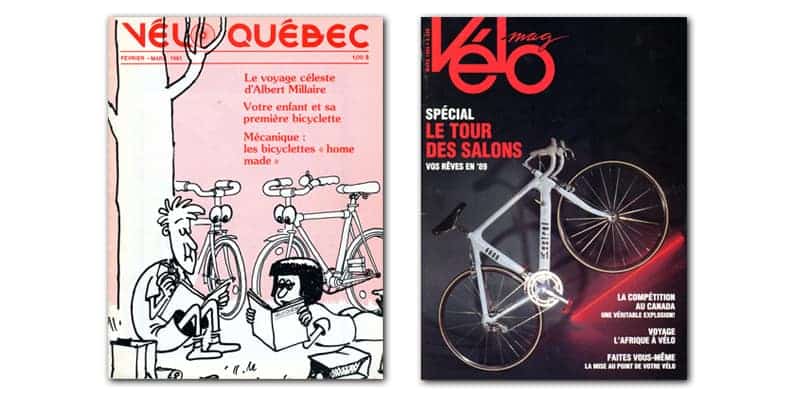 In 1981, Cyclo-nouvelles become the magazine Vélo Québec, first in black and white with two colours on the front page, and then entirely in colour starting in 1984. The publication adopted the name Vélo Mag in 1989 and continued publishing its popular Buyer's Guide.